Congratulations to John and Tiffany on tying the knot! Our dear couple celebrated with a beautiful reception at the Grand Hyatt Kuala Lumpur, and we couldn't be more honoured to have been a part of their most special day. Let's take a look at some photos, courtesy of Louis Loo from Deviews Photography.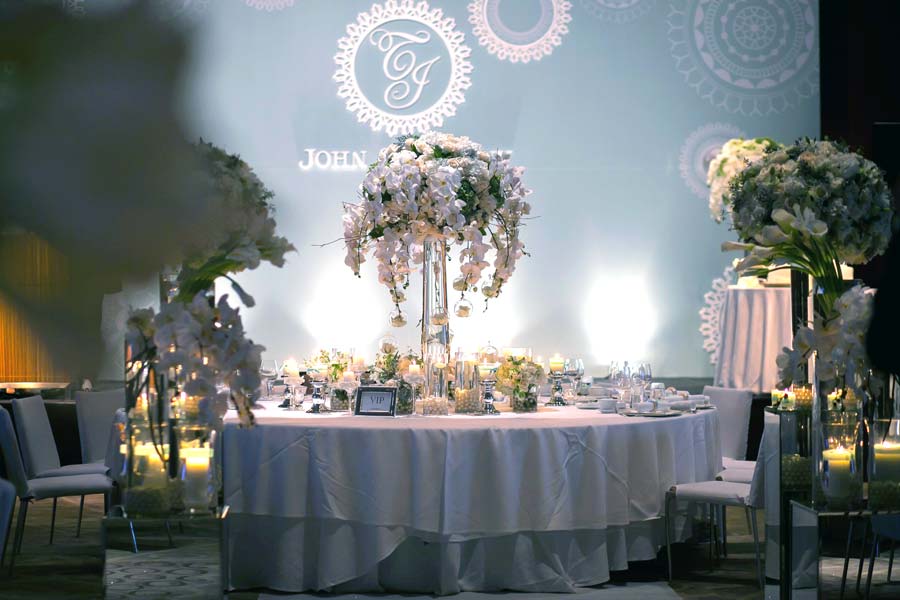 John and Tiffany's bridal table at the Grand Hyatt Kuala Lumpur.
For their big day, our couple worked with Lane Ho from MY Wedding Planner, who introduced us. After visiting our shop and viewing our past weddings, John and Tiffany chose us as their decorator.
"Mint and pearls" was theme for this elegant wedding. "Mint is a colour we both love," says John, "And the idea for using pearls, to express the purity and spirituality of our celebration, we thought was a great combo with the mint." We think it's a great combo too!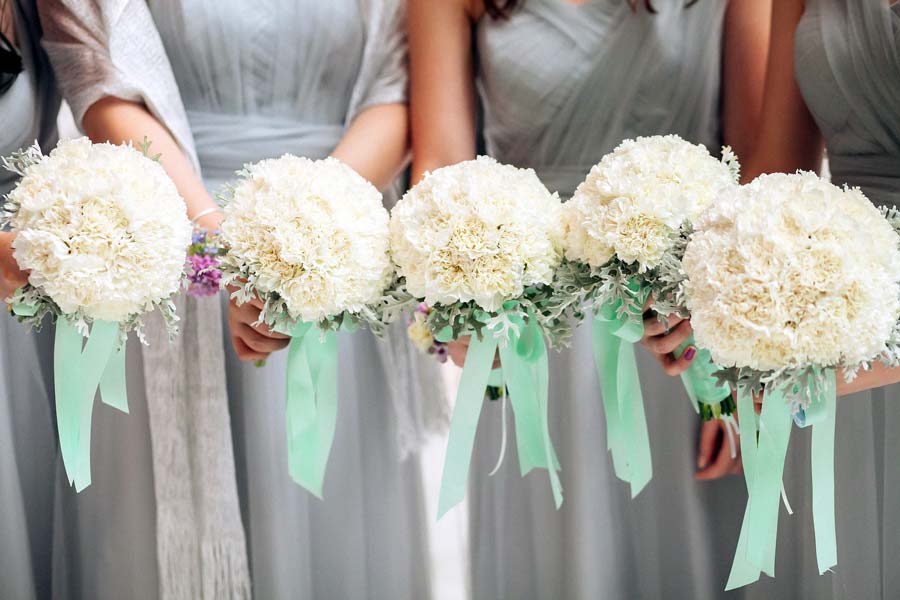 Bridesmaids' bouquets that are full of texture, in white and mint.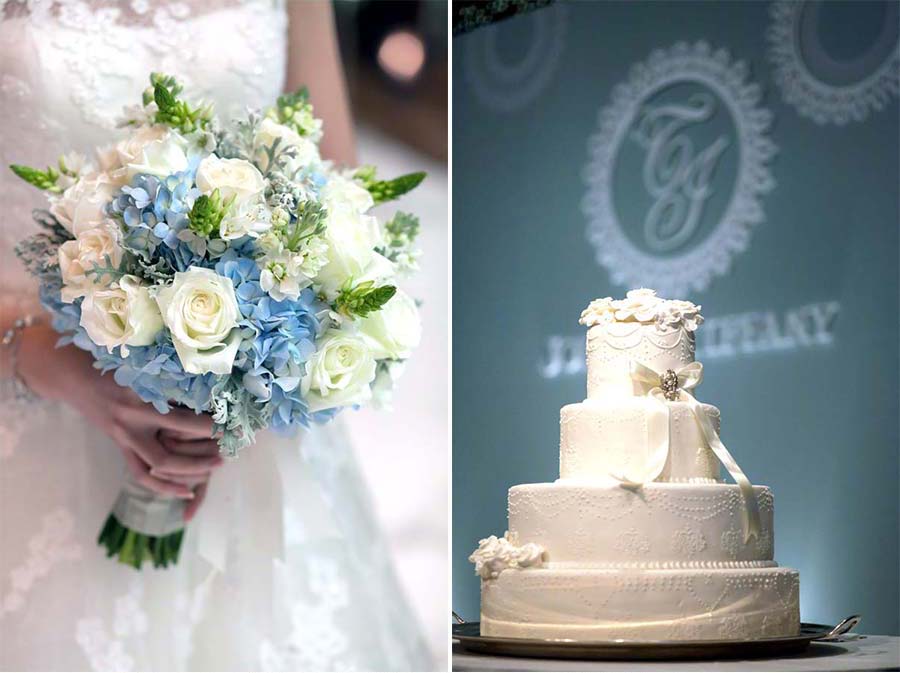 Left: Tiffany's bridal bouquet. Right: An all-white wedding cake, with a custom designed backdrop.
Our readers who are married, or those who are soon-to-be-married, how involved in the wedding decorating process was/is your partner? From our experience, most grooms would have left a lot of details and decisions to the ladies. Sometimes this is liberating for the bride-to-be, for some, it can be exasperating. Luckily for Tiffany, her groom was one of the more involved ones as John admits, "I played a very picky role in the details of my wedding decor!"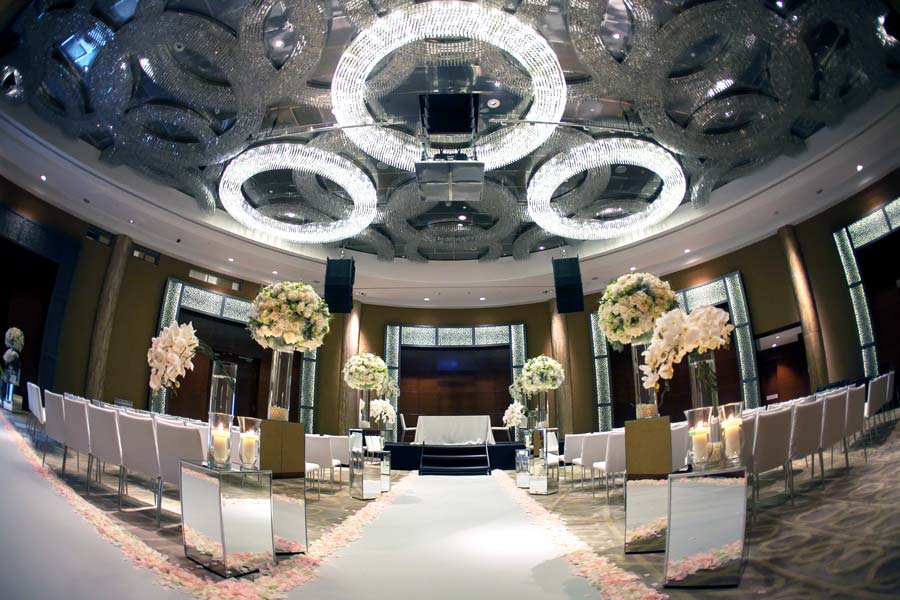 Understated elegance for their exchange of vows.
You're probably wondering by now, where are the pearls in any of the photos of the wedding decor? The theme is mint and pearls after all? One of the things we love about our couple's taste in decorating their wedding is their "controlled" use of ornamental details as you will see. In this case, the pearls. Let's take a closer look…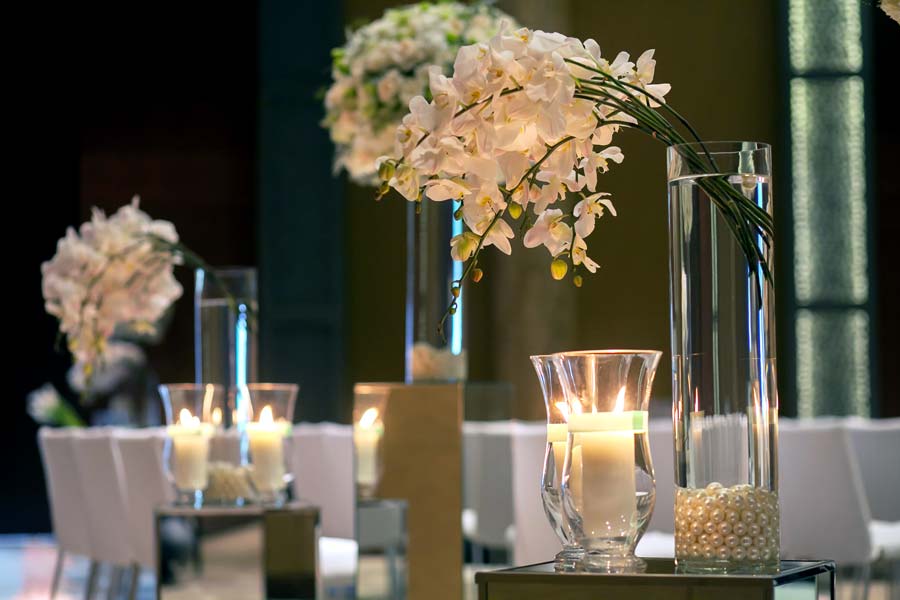 Lush, white orchids seemingly floating out of tall vases with submerged pearls in the base.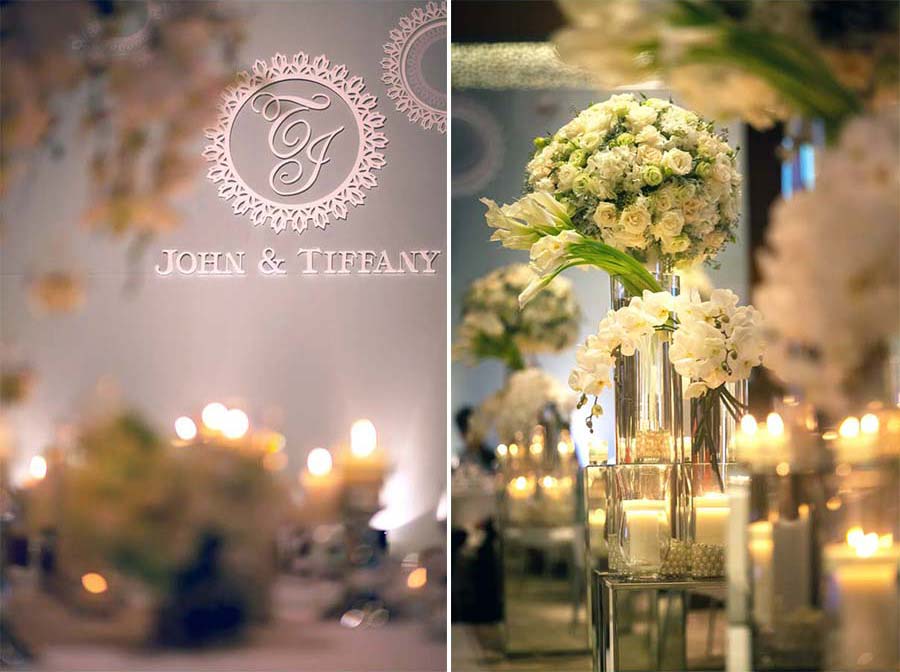 So elegant and classic with beautiful white roses, lilies and orchids surrounded by golden candlelight, accented with submerged pearls in crystal clear vases.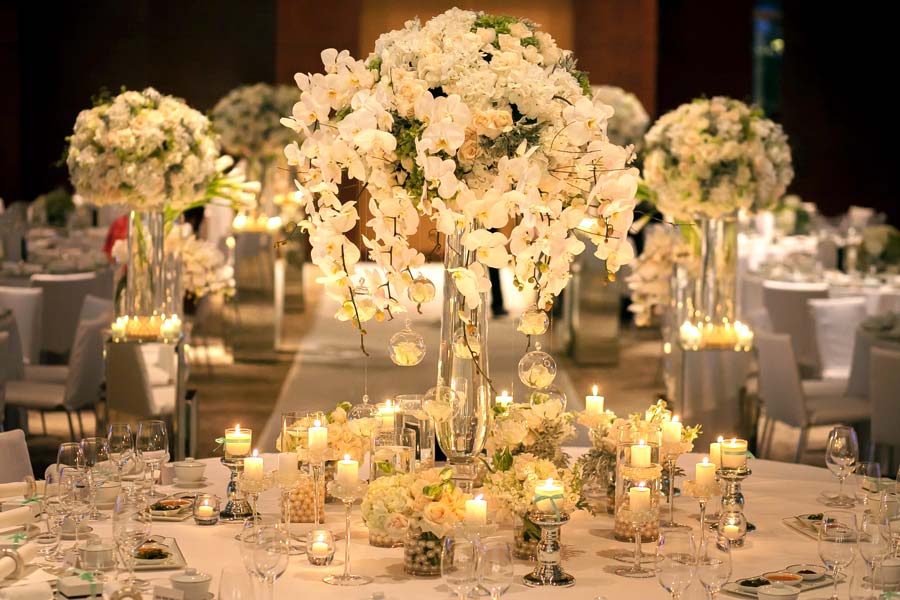 The bridal table in all its luminescent glory.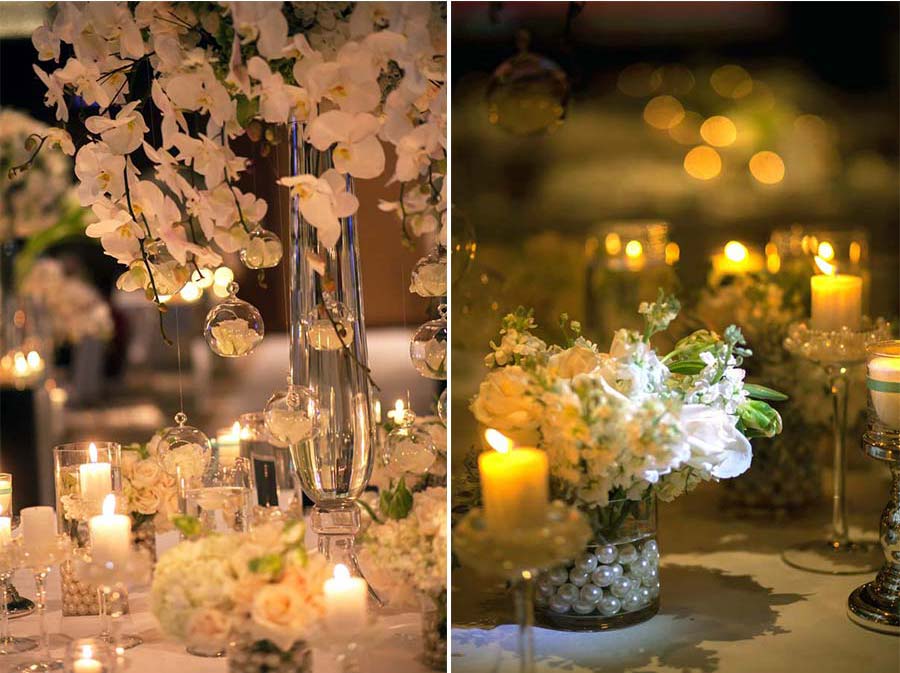 Beautiful and intricate details using flowers, ornaments and candlelight. The usage and presentation of pearls is consistent throughout the decor.
We hope you enjoyed John and Tiffany's wedding feature, with the spotlight on their "mint and pearls" theme. Thanks for stopping by!
To our lovely couple, many thanks once again for sharing your big day with us and our readers. Your participation in our little online community is much appreciated. We'll end with a note from John:
"I think they are professional, and if you describe what you want, they can pull it off. Overall, we were very satisfied. I believe they are one of, if not the best in the market."