Red is considered the luckiest colour in Chinese culture. It is auspicious, symbolizing good fortune and happiness, vitality, fertility and celebration. We can't think of a more perfect time to decorate with red than at a wedding! If you're thinking about using this beautiful colour for your big day, we hope this wedding photographed by Adam Ong Photography will be just the inspiration you're looking for.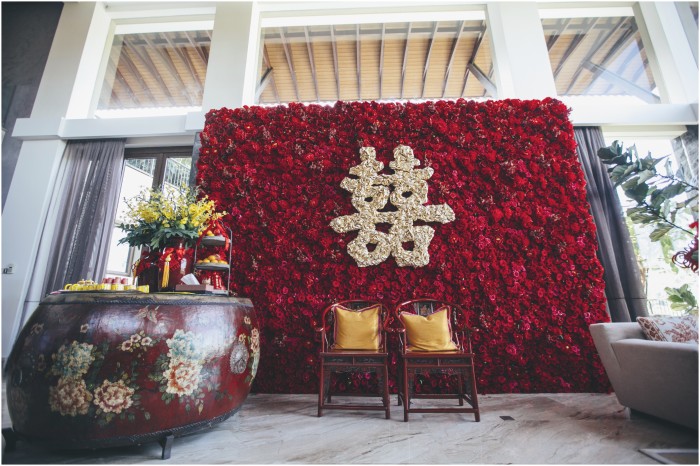 Tea ceremony decor at the groom's family home in Kuala Lumpur.
Our couple was tied up with the wedding planning for their Hong Kong ceremony and reception so they were happy to leave the decor for their Kuala Lumpur reception to their family members here and to us. The couple and their family wanted "something red as a classic nod to Chinese tradition", but with a modern twist and "not too gaudy". A blend of reds and pinks were picked to create a more contemporary look.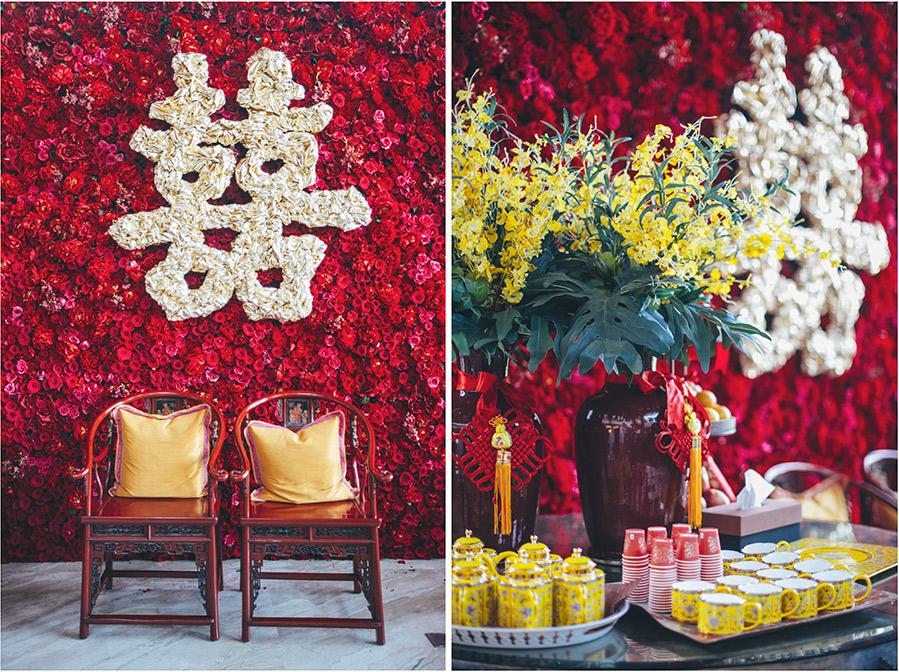 Contemporary Chinese grandeur with minimal accessories but heaps of style!
The groom's sister remembered seeing our work in a magazine years ago and got in touch with us through a family friend. For her, the flower wall set up for the tea ceremony was one of the most memorable parts of the wedding decor.
In the evening, a grand reception was held at Grand Hyatt Kuala Lumpur…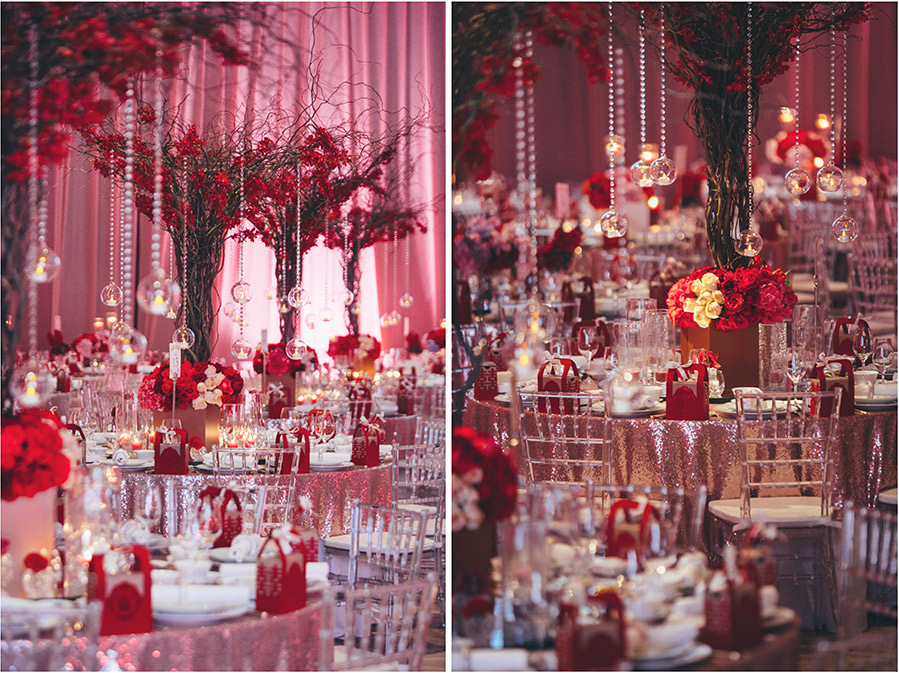 Some of the round guest tables with tall centrepieces.
The groom's family had a vague theme and simple preferences, so we helped to plan the details for the decor such as types of flowers, table layouts, floral arrangements, and centrepieces. As the groom's sister preferred a "more clean colour palette", foliage was omitted from the floral arrangements.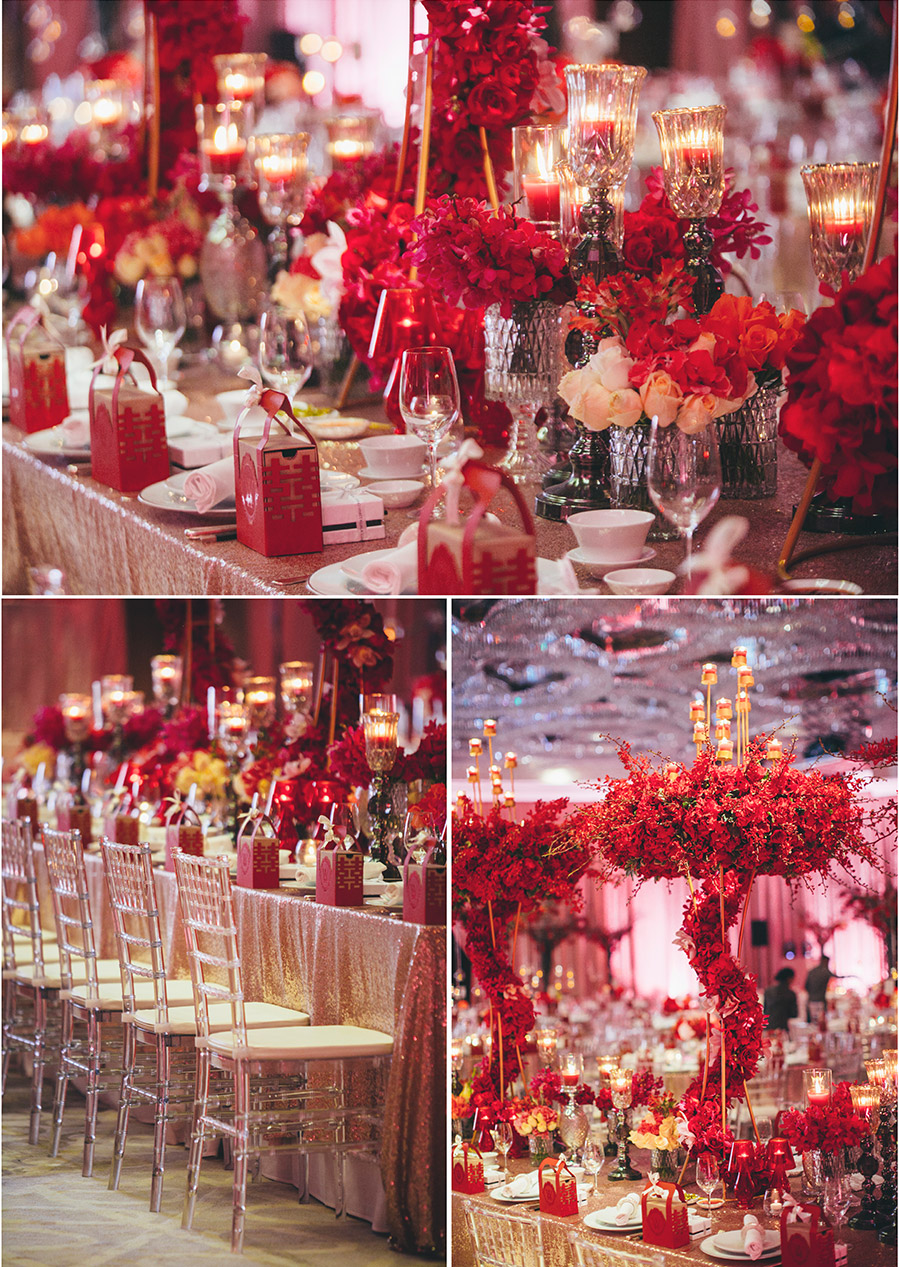 Viking tables with tall floral arrangements.
The groom's mum was concerned about the height of the centrepieces for some of the guest tables. She had preferred to keep them all low so that conversations could take place across the dinner tables, but a compromised was reached, and everyone was happy.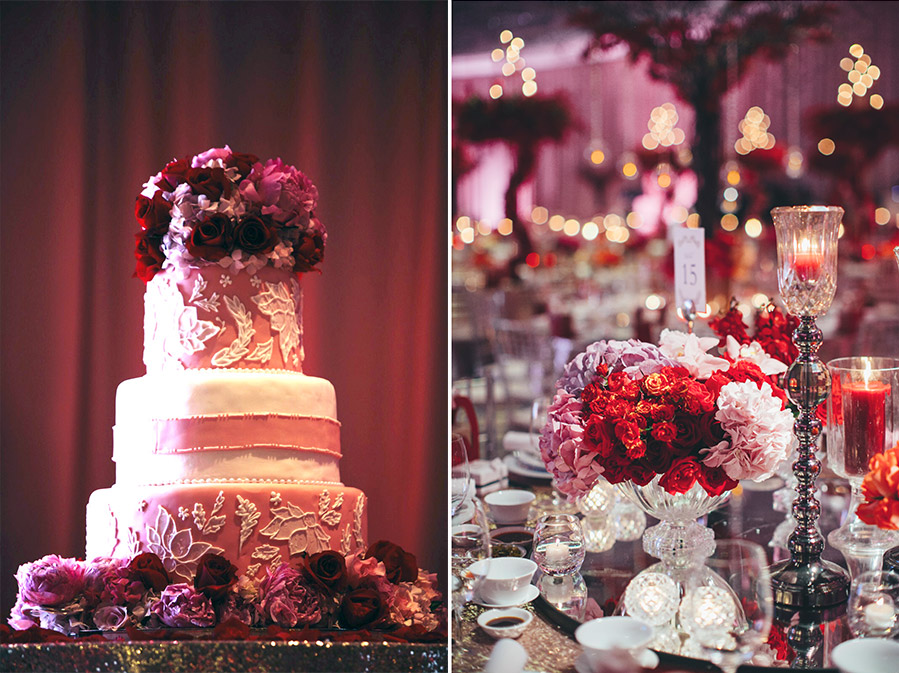 Left: The gorgeous wedding cake, created by the chefs at Grand Hyatt Kuala Lumpur, based on the bride's specifications. Right: Close-up of a low centrepiece for the round guest table.
Since we used tall arrangements on the viking tables on both sides of the centre aisle, which leads to the main table, we decided to create a lush and low centrepiece to complement the whole look. It would also be something that the groom's mum would have wanted.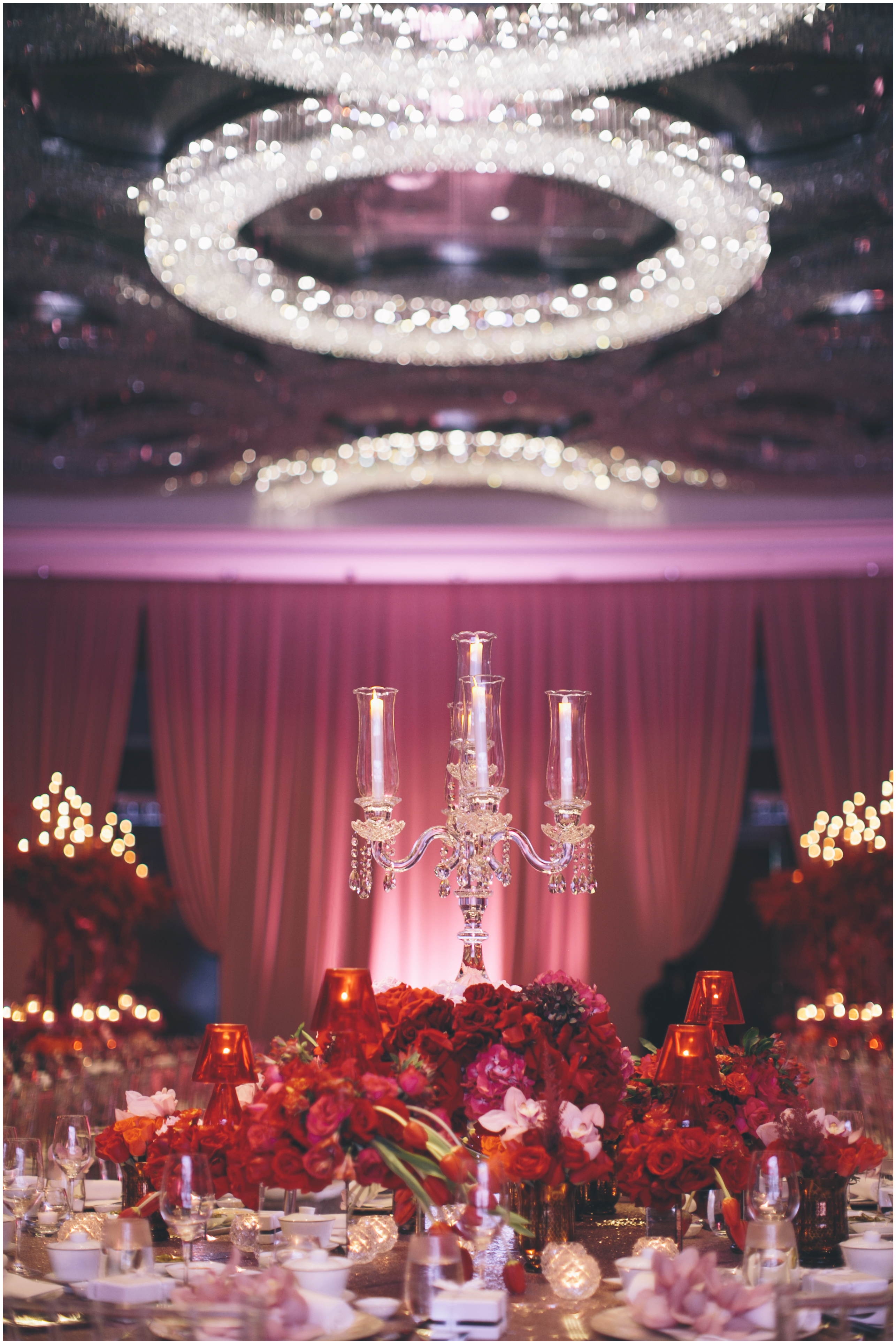 View of the bridal table centrepiece, and the stunning viking tables flanking the centre aisle.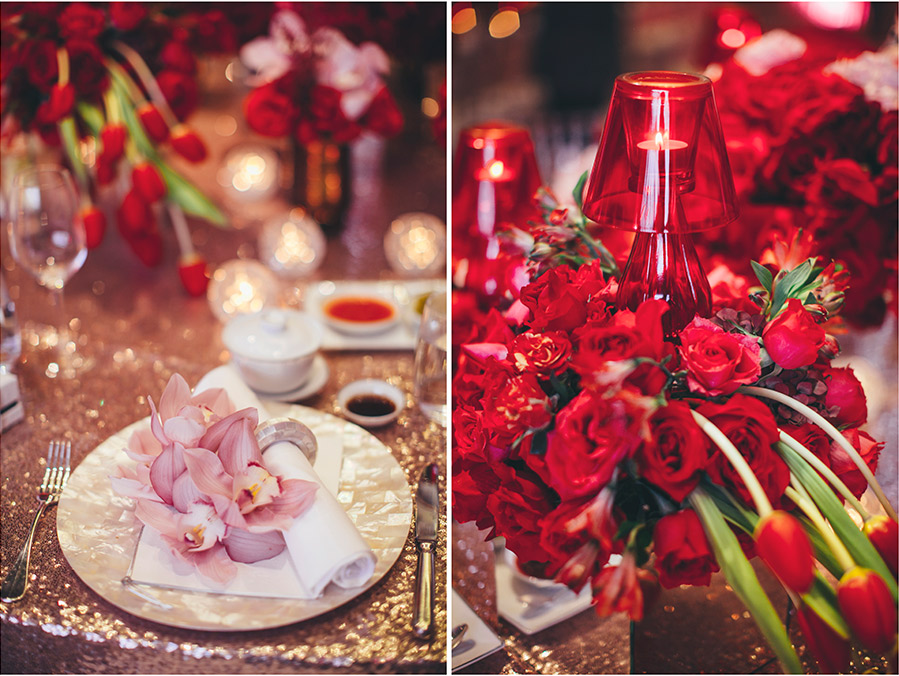 Lots of floral detail mixed with glittering sequins and candlelight push the glam factor in this red-themed reception.
Did you enjoy the photographs from this beautiful wedding as much as we enjoyed creating it? If you had second thoughts about going red for your wedding, we hope that this wedding has changed your mind!
From the groom's sister…. "Wishing Tree is the dream team that you can trust in creating a beautiful wedding, and we are truly grateful for their expertise! We gave them quite a short period of time to work with, and yet they were extremely efficient and delivered way beyond our expectations. It was such a pleasure to work with Lily, who was incredibly helpful and supportive. We did not engage the help of a wedding planner and experienced some difficulties with other aspects of the planning, but Lily provided crucial and valuable advice that helped us overcome various setbacks. Thank you, Lily and the Wishing Tree team, from the bottom of our hearts. We look forward to more inspiring creations by your amazing team!"