Congratulations dear Richard and Joyce on your recent nuptials! We are so happy to have been a part of your most special day.
Many thanks to Lane Ho of My Wedding Planner for doing such a wonderful job, and The Photoz for capturing the lovely photographs.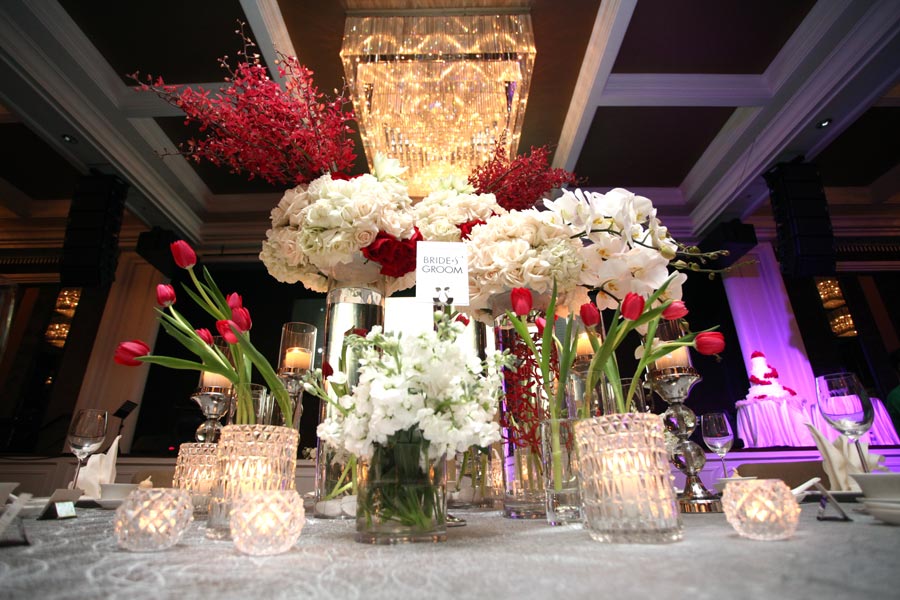 A modern centerpiece featuring luscious roses, hydrangea, matthiola, orchids and tulips.
Both Richard and Joyce chose a white-and-red color palette. "It's the purity of white contrasted with the passion of red." It is a stunning combination for sure. The decor for the evening was a feast for the senses! With a two-colour palette, textures, shapes, an lighting played a very important role in breathing life into the ambience and creating a pleasing, romantic aesthetic.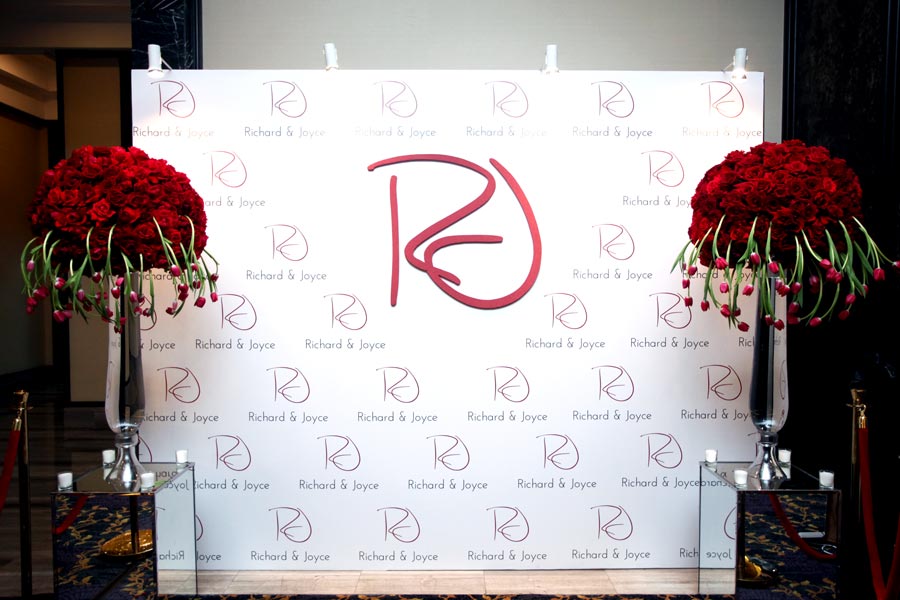 A custom made backdrop for photos.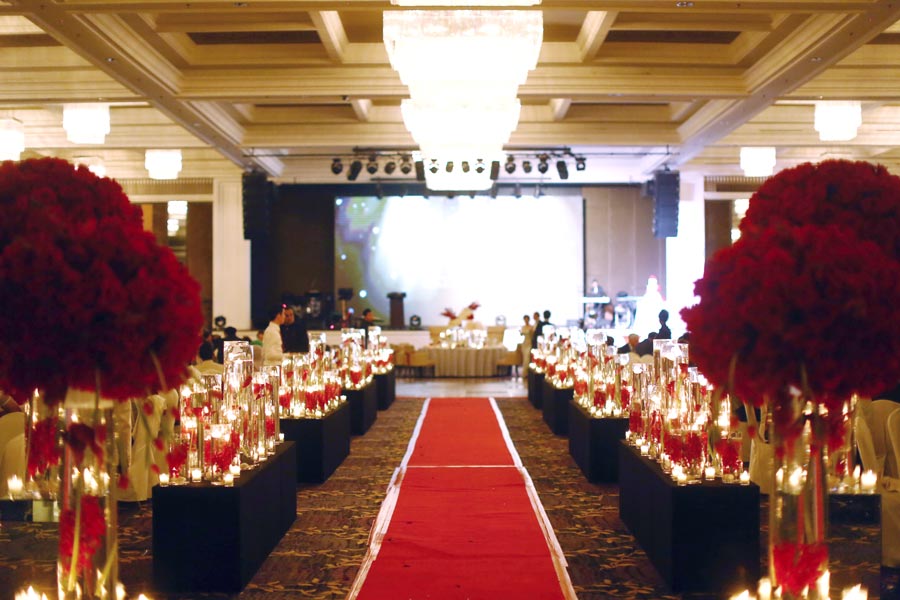 An enchanting walk down the aisle once more.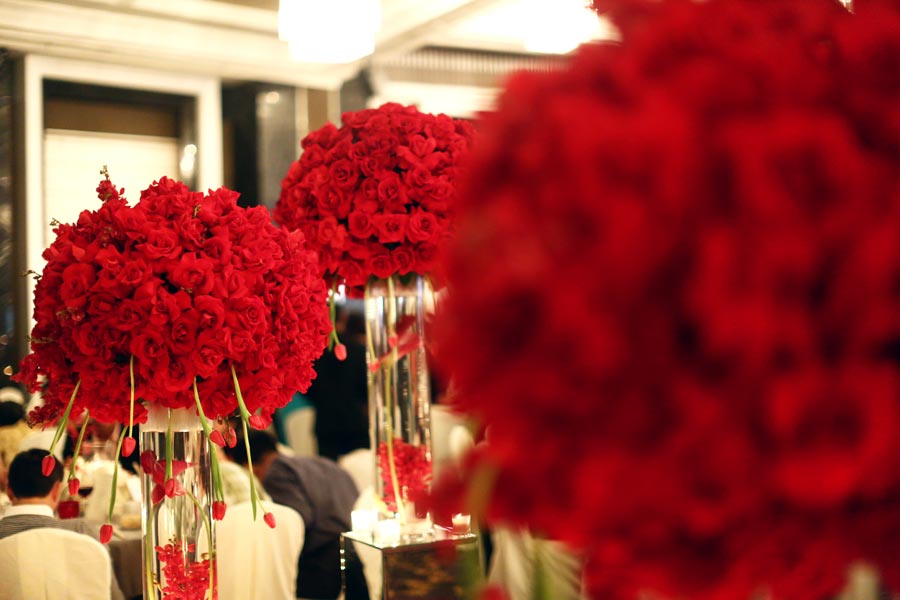 Tastefully simple arrangements that speak volumes.
The aisle was one of the more unique ones that we've created, and it was Richard and Joyce's favourite part of the decor. It felt like a modern art and light installation with countless stalks of red blooms suspended in crystal clear glass vases, surrounded by lots of candle light.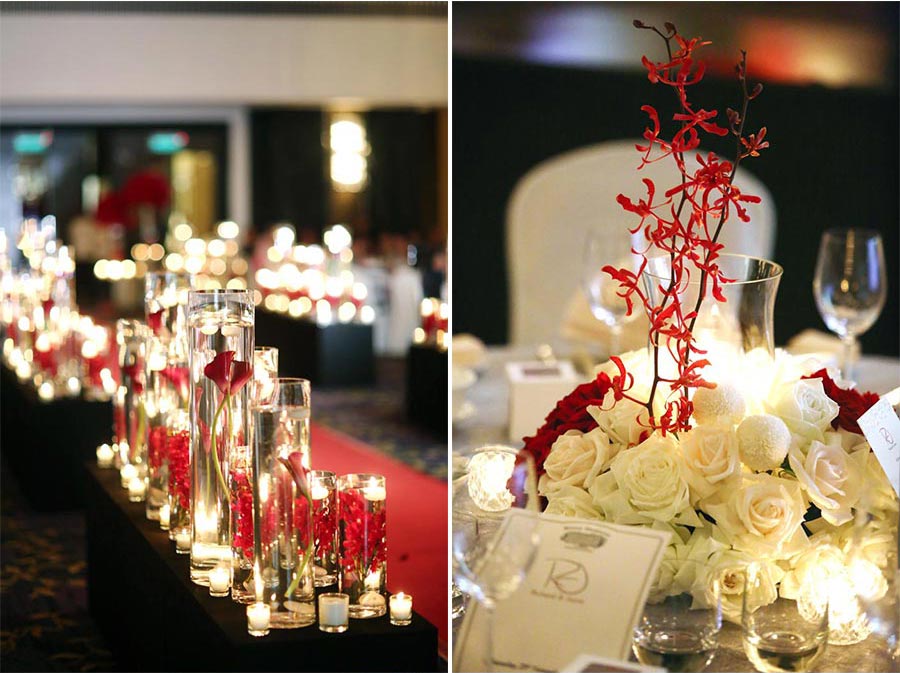 A closer look at the aisle decor and guest table centerpiece.
Submerged calla lilies, matthiola and aranthera orchids in clear vases filled with water makes the ambience a little more magical. Doesn't it feel dreamy and ethereal?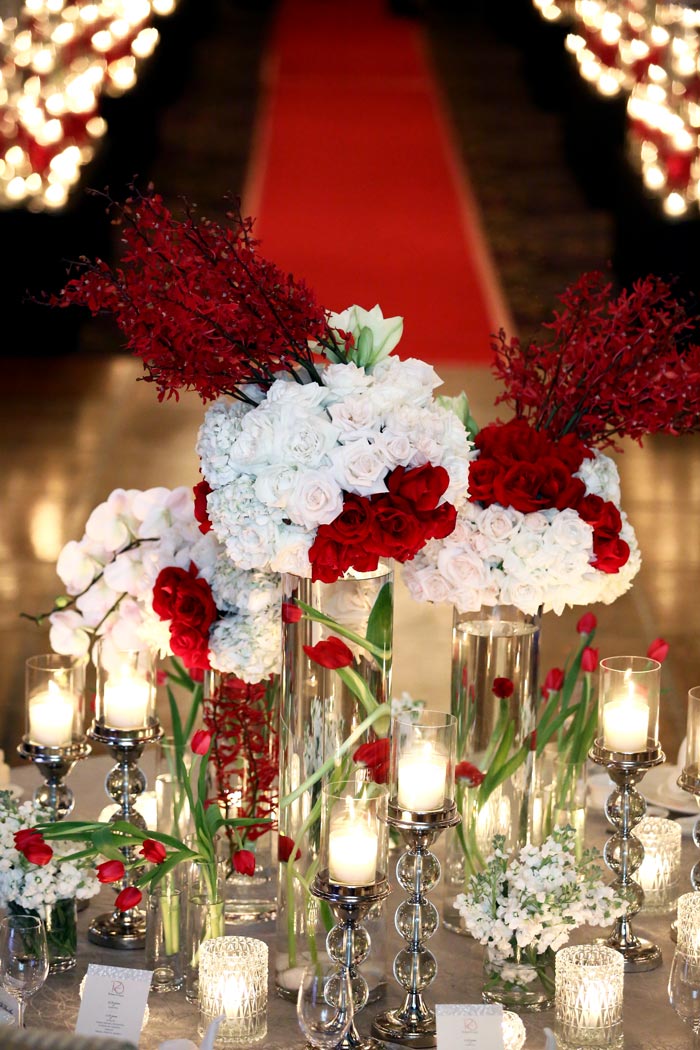 No space is wasted here – we added flowers inside the vases here too.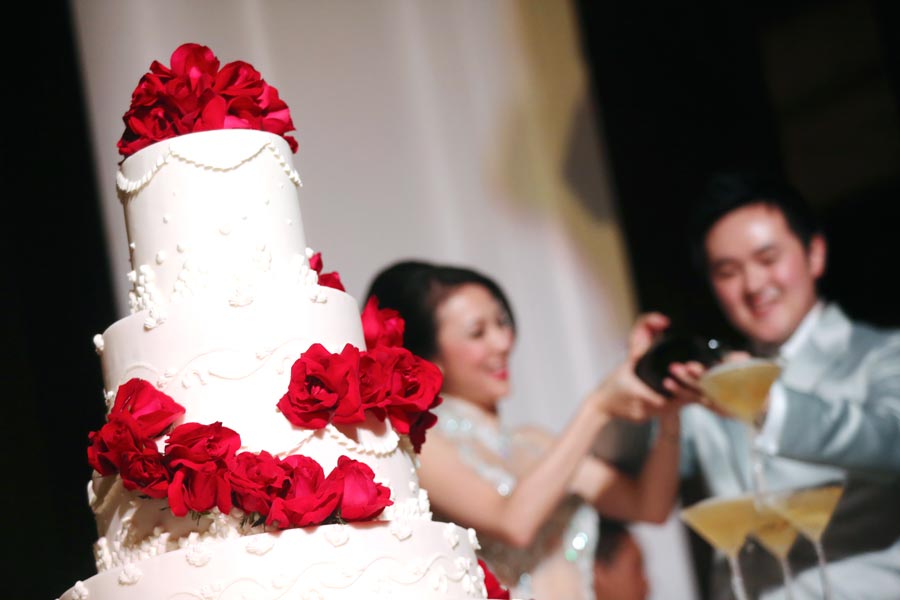 The elegant red and white wedding cake, so befitting of the evening's ambience.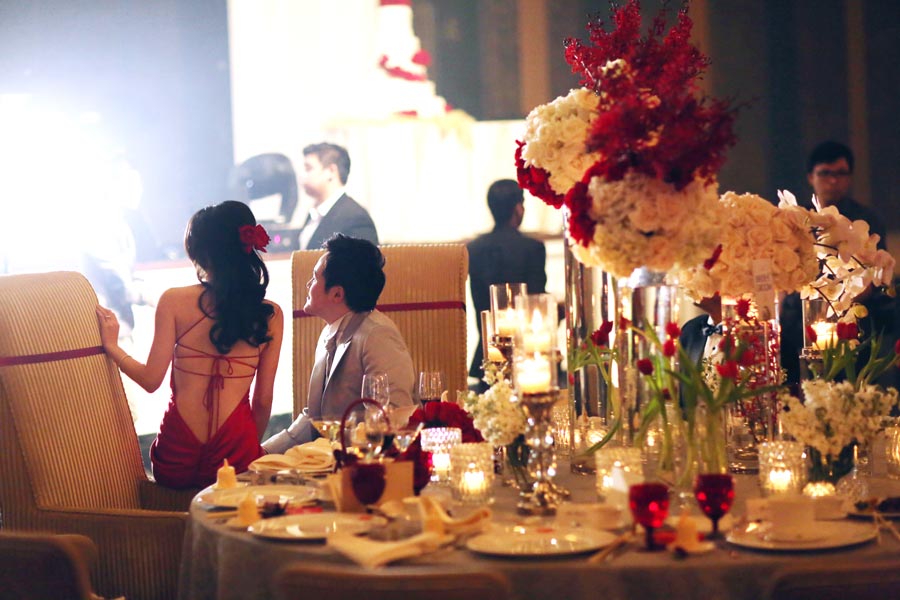 A stunning vision! The centerpiece is a close second.
Thank you once again, Richard and Joyce, for choosing Wishing Tree for your big day and sharing your wedding story with us. We loved working with you and Lane to create this amazing ambience.
"Beautiful flowers, modern and sophisticated designs, immaculate quality."
– Richard & Joyce