We have another beautiful wedding to share! Today we have Andrew and Yunny, who tied the knot recently and held their reception at The Majestic Hotel Kuala Lumpur.
Many thanks to the talented Adam Ong for the beautiful photographs you will see here. Our couple's wedding planner was our good friend Lane Ho, of My Wedding Planner.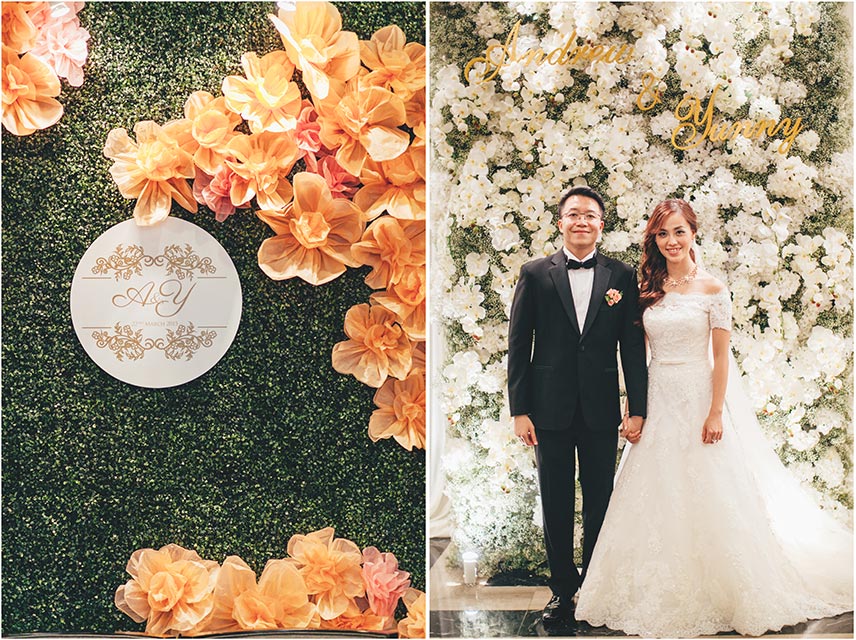 Congratulations, Andrew and Yunny!
Our bride Yunny admits that she had no direction when she started planning her wedding. "Lane played a huge role in guiding me," she says. "She helped to eliminate what I disliked, narrowed down what I liked, and it wasn't until the end of our planning process that we figured what I wanted."
It's okay, Yunny! We'd like to assure our future brides that it is perfectly alright to feel like you don't really know what you're doing. This is why you have help in the form of experienced wedding planners and wedding decorators.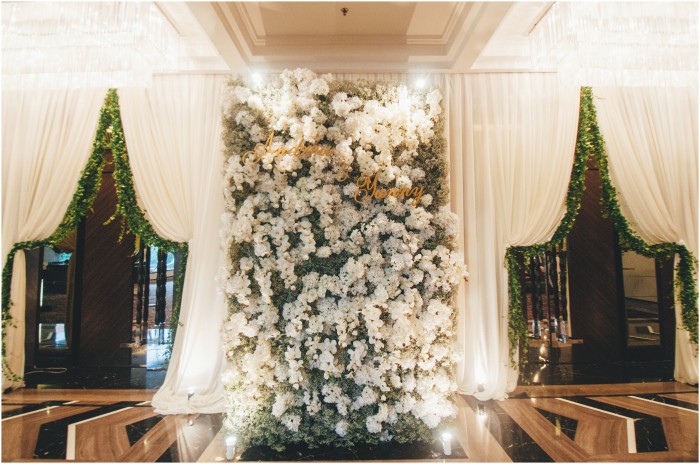 Yunny had a great idea for the space outside the ballroom!
Yunny may have started her wedding planning process without knowing what she wanted or didn't want, but as she got deeper into it, ideas started flowing. This wall of baby's breath in the photo above was our bride's idea.. and it was stunning!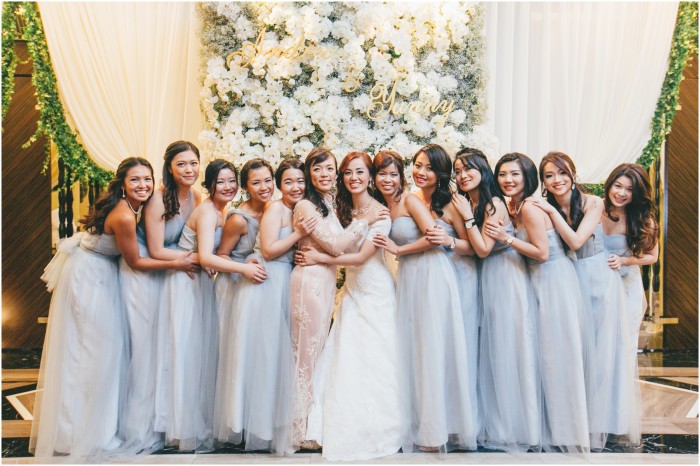 The perfect backdrop for a beautiful group photo of the bride and her ladies.
Our couple wanted something "simple, nice, and not too loud", in soft pastel colours. We refrained from using too much white in the decor as well as white candles upon Yunny's request for her father. The result: a plethora of pink, lilac and green.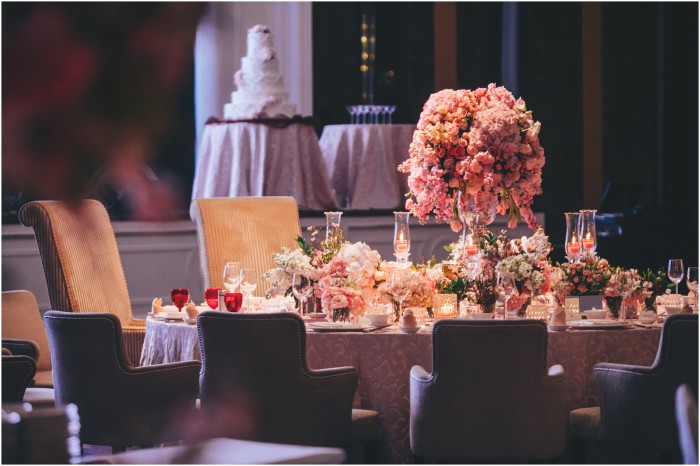 The centerpiece, a garden of blooms.
Lots of beautiful, fresh flowers adorned the bridal table.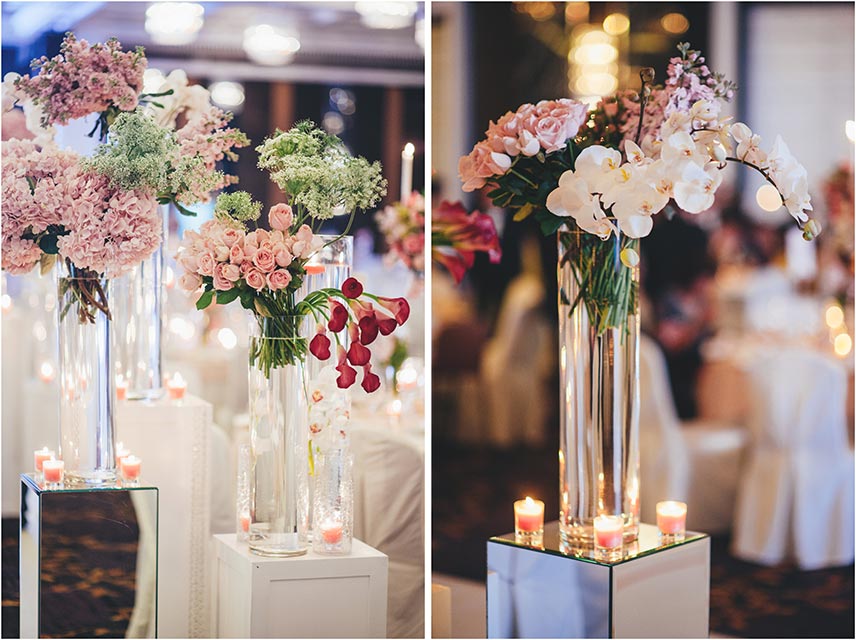 Delightful bunches of hydrangea, baby's breath, tulips, orchids and lilies for the aisle.
There is something so peaceful and sweet about this colour palette. Together with the textures and layers, the floral decor for the aisle looked simply divine. Arranging the flowers in bunches, in an unstructured style, lends an air of warm invitation to whoever walks into the ballroom.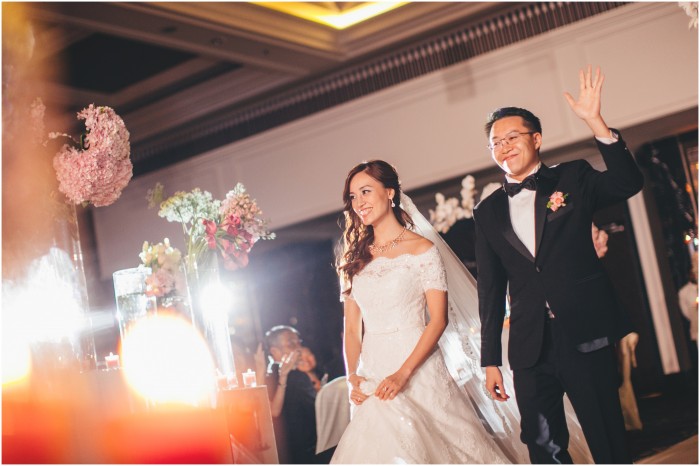 Andrew and Yunny make their entrance into the ballroom. This aisle was Yunny's favourite part of the decor that evening.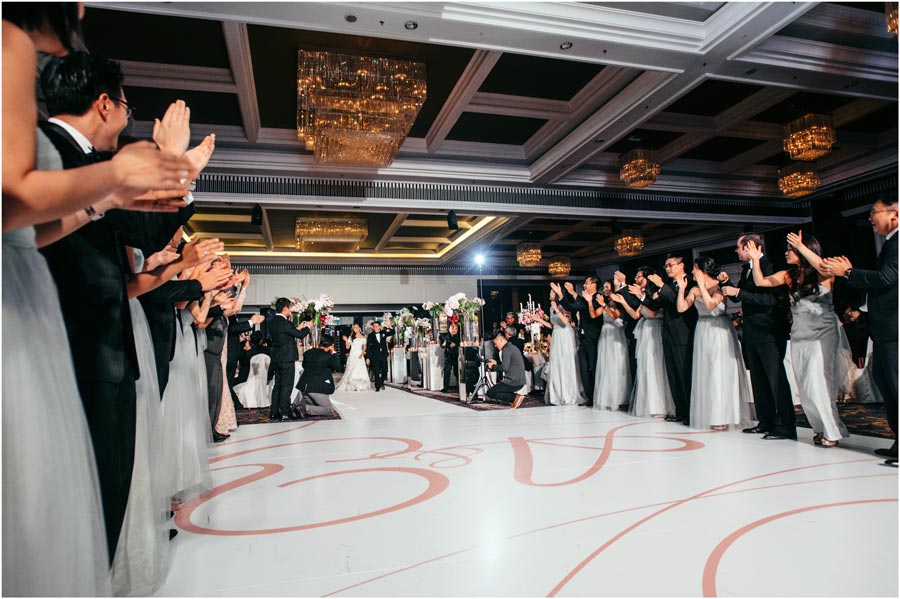 The bridal party welcomes the newlyweds onto their custom-made dancefloor by Wishing Tree.
Let's take a look at the tablescapes of that beautiful evening…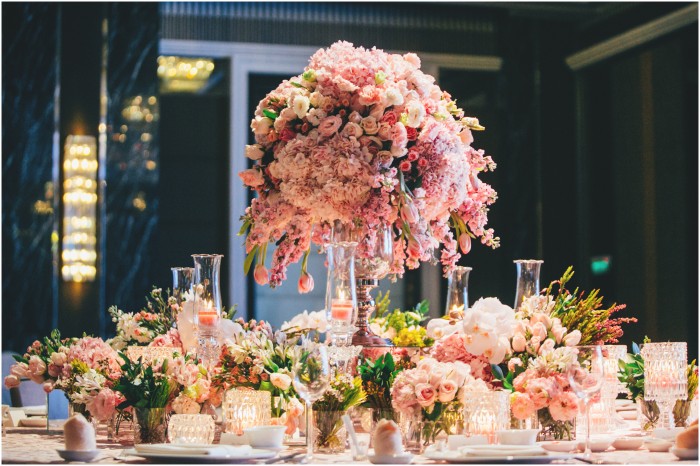 The bridal table is bursting with an amazing palette of gorgeousness.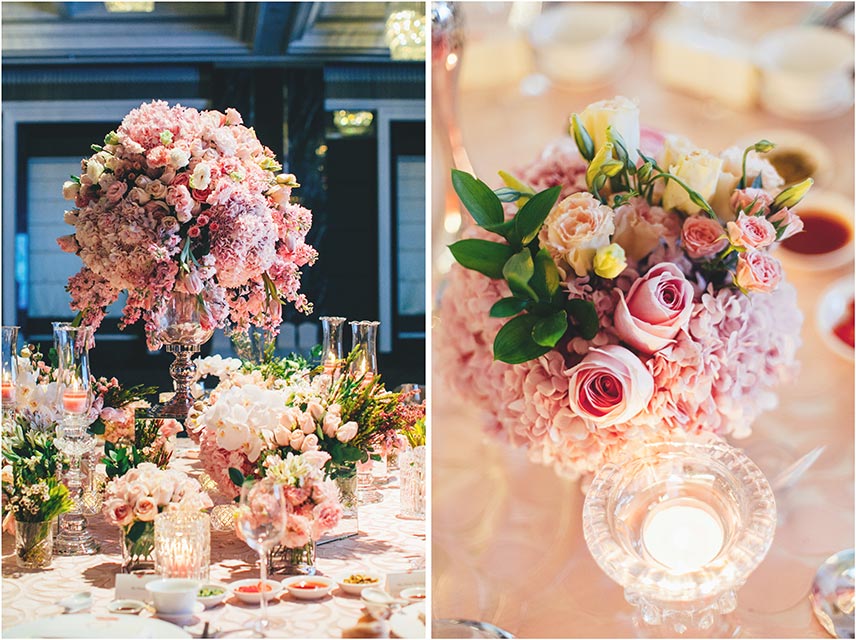 A closer look at the beautiful blooms and textures.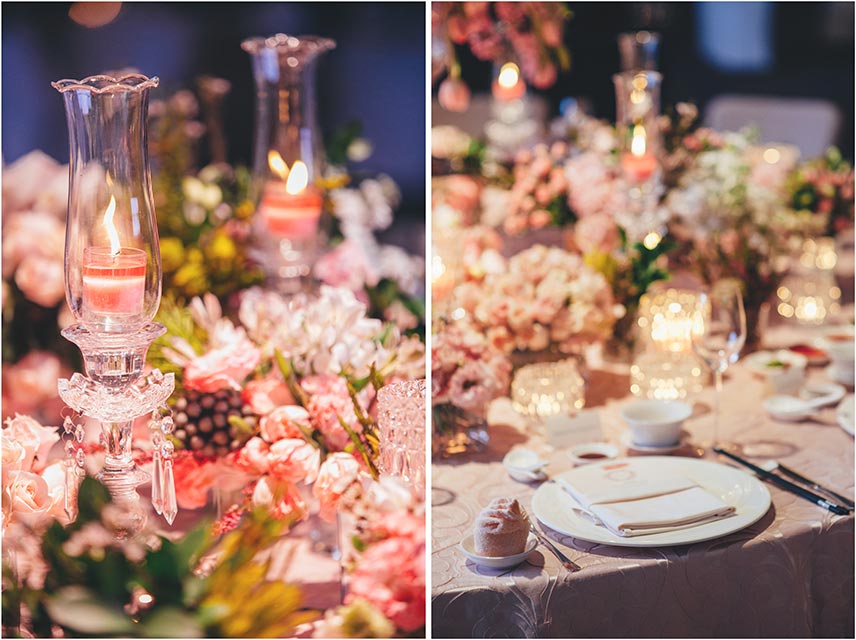 Glass and crystal wares are important to any table decor.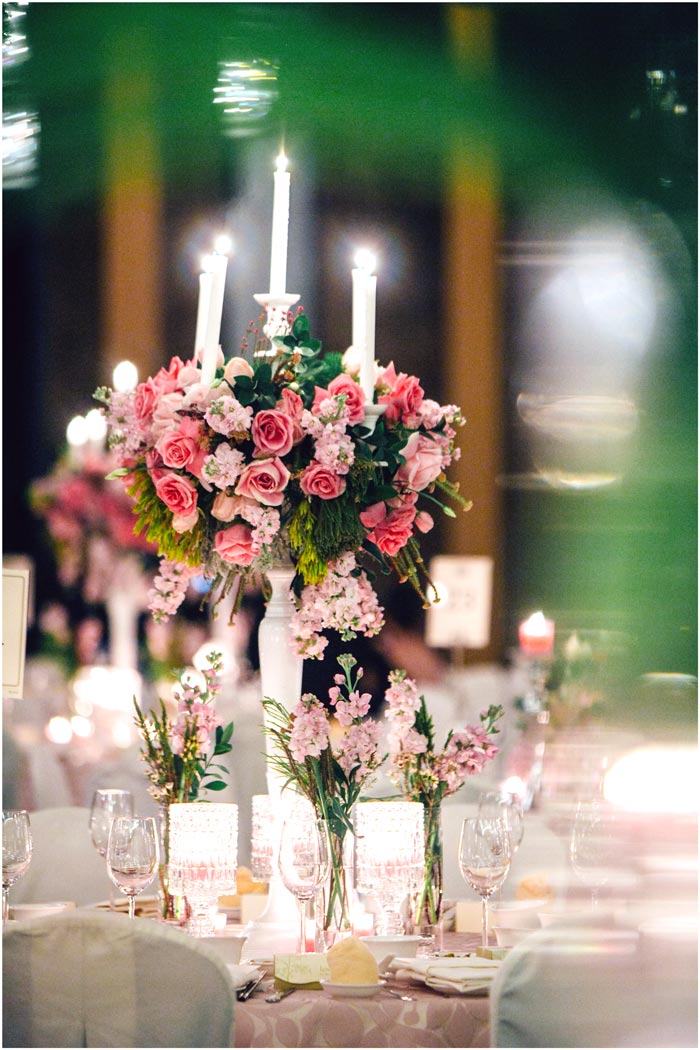 Centerpiece for guest tables.
Thank you once again, dear Andrew and Yunny, for choosing us to be a part of your big day and for sharing your beautiful wedding on our blog!
"Our wedding planner told us about Wishing Tree and highly recommended them. After our second meeting with Lily, I fell in love with her. I just knew that she knew exactly what I wanted, within my budget. Lily is very accommodating and understanding in what I wanted throughout the whole process." – Andrew & Yunny