We have the beautiful wedding of Ken and Jean to share with you today. Congratulations to our lovely couple! Thank you for choosing us to play such a big part in the most important day of your life, and for sharing your story with our readers on our blog.
Now let's get to the photographs, provided by the talented shutterbugs at Adam Ong Photography.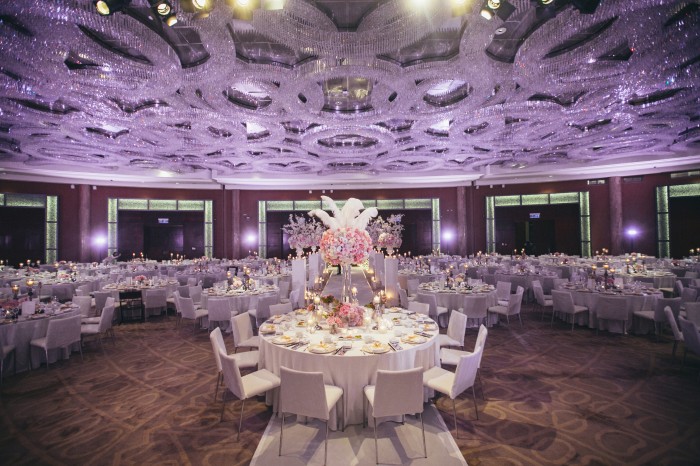 A shimmering evening in cream, pink and gold.
Our couple chose the ever-stunning Grand Hyatt Kuala Lumpur ballroom for their dinner reception venue. After browsing through "hundreds or maybe thousands" of pins on Pinterest, Jean was particularly attracted to the cream, pink and gold combinations, so we set about creating a classic and elegant atmosphere that would also complement the dramatic crystal lighting of the ballroom.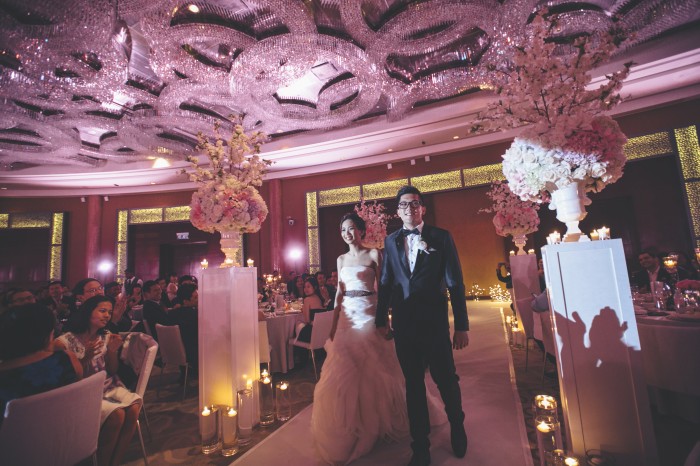 Ken and Jean, making their entrance as husband and wife.
Jean came across our work while researching real weddings, wedding blogs and photographers' profiles. "I came across Wishing Tree's work and really liked it," says Jean, "I have a thing for flowers and all things pretty, and Wishing Tree's style and taste caught my eye!"
Together with her wonderful planner, Jovita Lo, they were instrumental in creating the ambience for the evening by showing us helpful examples of what Jean liked. All the way down to the flowers. "I was definitely particular about the flowers and colours! Peonies and hydrangeas were on my must-have list."
Not everyone has the time for or interest in DIY projects, but Ken and Jean did! Check out some of the things they did to add a bit of interest and personality into their wedding decor…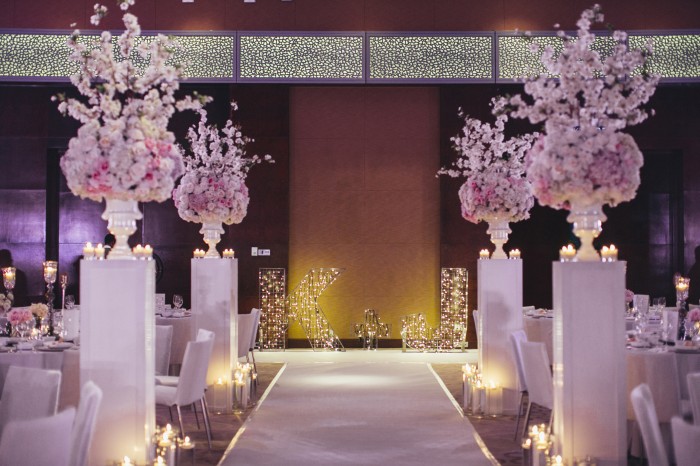 The photogenic entryway became a popular photo spot with a DIY project, inspired by a cafe. Ken and Jean made the "K+J" lightbox themselves, with a bit of help from a friend with the welding.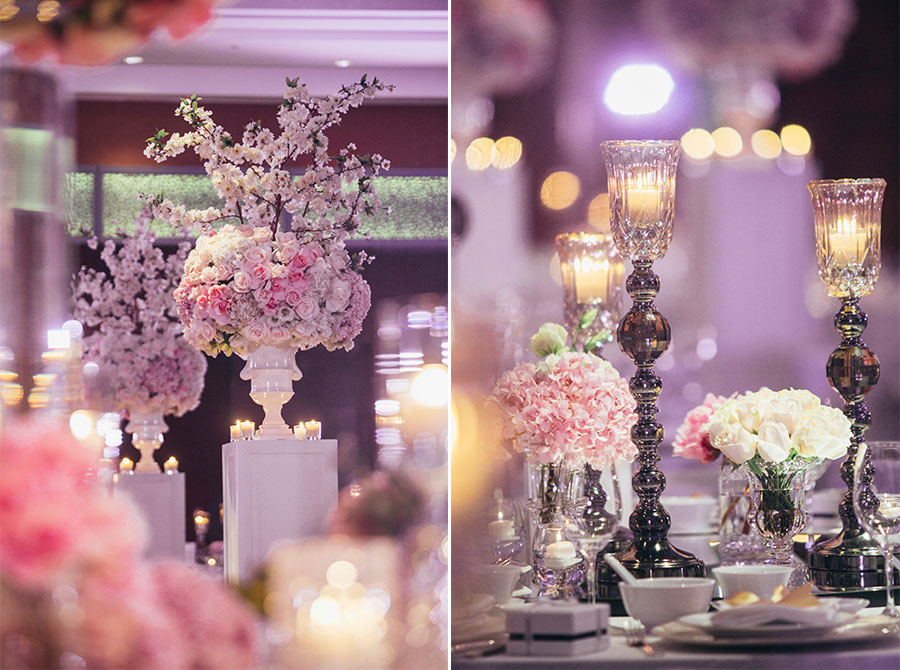 Incorporating feathers and sparkly gold to her wedding decor, the bride decorated wedding favours with feathers dipped in gold glitter.
Earlier in the planning process, Jean was also partial to a Great Gatsby theme for its feathers, sparkles and sequins, but realised they didn't really represent their personality. She went with single feathers with sparkly gold tips instead.
Initially, the "K+J" lights were meant for the stage, but Jovita's keen eye felt they should be moved to the entrance to suit the ambience. "It turned out a great decision as it served as a wonderful backdrop for photos with guests as it was conveniently located at the entrance," shares Jean.

Left: Floral arrangements for the walkway. Right: Simple and romantic centrepiece with a vintage twist.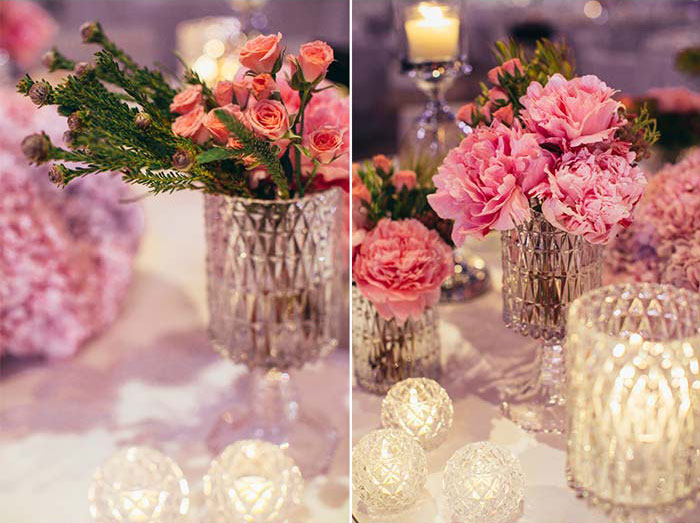 The bridal table's centerpiece was one of Jean's favourite.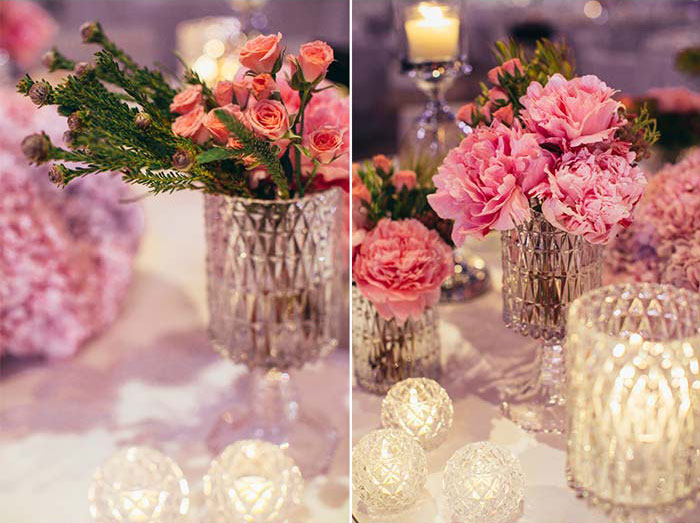 Colours and textures bathed in golden candlelight.
We are so glad to have been able to create the ambience for your wedding, Ken and Jean! Thank you for your note, that reads something like this:
"Definitely a worry-free experience with Wishing Tree! We were very satisfied with their work and will definitely recommend them to anyone looking for a decorator with an eye for beauty!" – Ken and Jean.