A white wedding never goes out of style, which is why it's called "classic". Shaun and Vivian went with the classic white wedding, gorgeously elegant with all-white furnishings and linens, but added sublime pastels and textures to create a wedding reception to remember. What a vision!
We have some photos of Shaun and Vivian's beautiful evening to share with you, courtesy of the talented Louis Loo.

Congratulations, Shaun and Vivian!
Like many modern-day couples embarking on their wedding planning, Shaun and Vivian started their research online, and stumbled upon our website. After much browsing, "we were impressed with Wishing Tree's arrangements and decor," says Vivian. "We were confident that Wishing Tree would be able to deliver our requirements and do an excellent job, so we engaged their services without hesitation after the first meeting." Thank you for putting your faith in us, guys!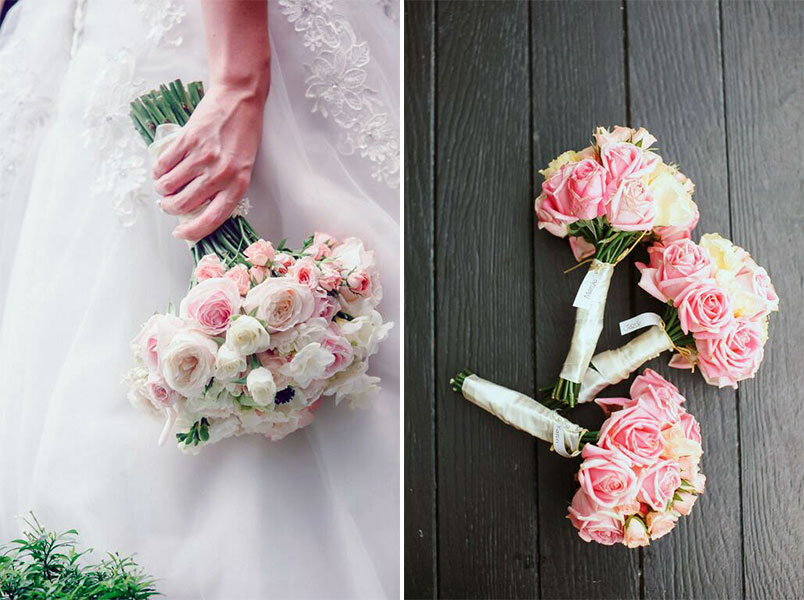 Bouquets for the beautiful bride and her bridesmaids.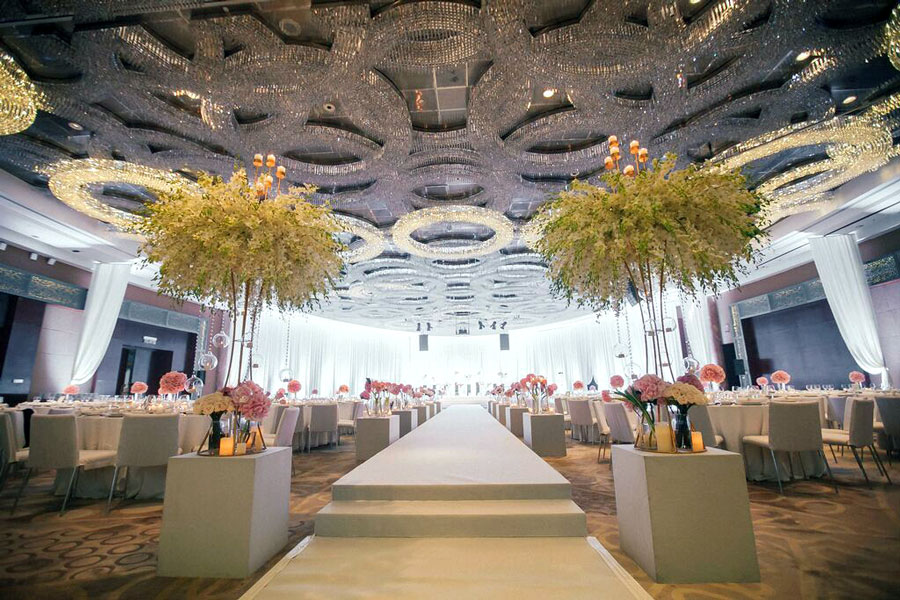 A novel idea for Shaun and Vivian's entrance – a runway platform!
Due to our weather and our culture of throwing rather large-scale wedding dinners, anywhere from 200 to 1,000 guests, a great majority of Malaysian wedding receptions are held in ballrooms or halls. The newlyweds (and in some instances, their entourage as well) make their way through the doors, down the aisle once more, and greet their well-wishers. If you're seated along the aisle, you get a great view of the couple. Otherwise, you just get a glimpse of them between a sea of bobbing heads and cameras.
Shaun and Vivian did something a little different for their entrance – with a raised platform in the shape of a runway! What can we say other than we love it. The idea was functional, decorative, and simply glamourous.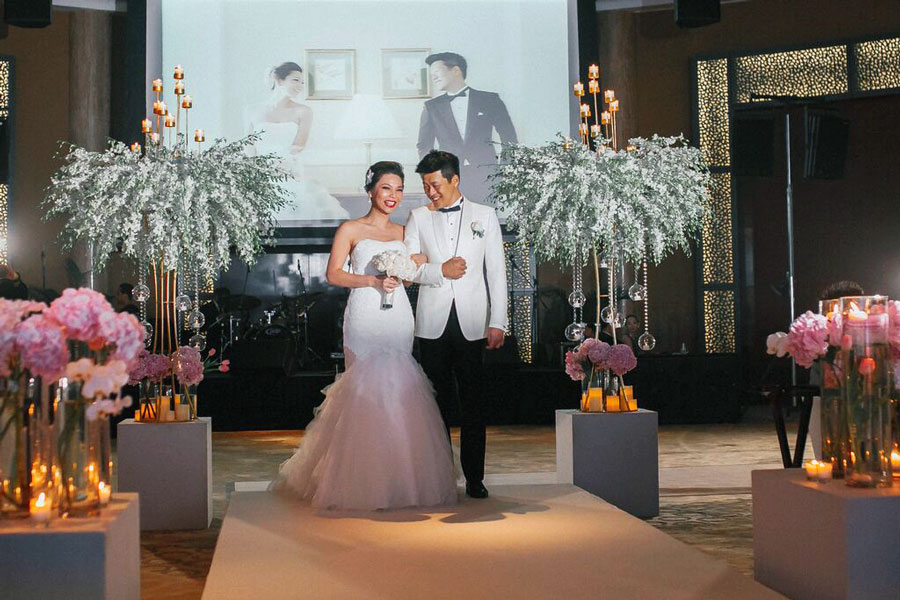 Shaun and Vivian make a picture perfect grand entrance. Vivian's gown by Pronovias, from Designer Bridal Room.
The runway platform was one of Vivian's favourite parts of her wedding decor, as well as the gorgeous flowers and candles that lined the runway from end to end.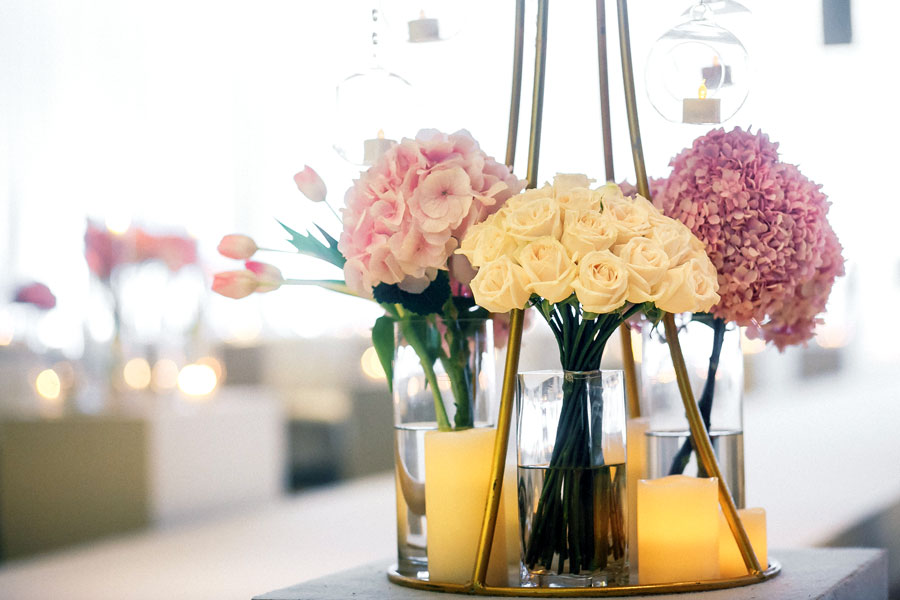 Pretty pastels and gold accents.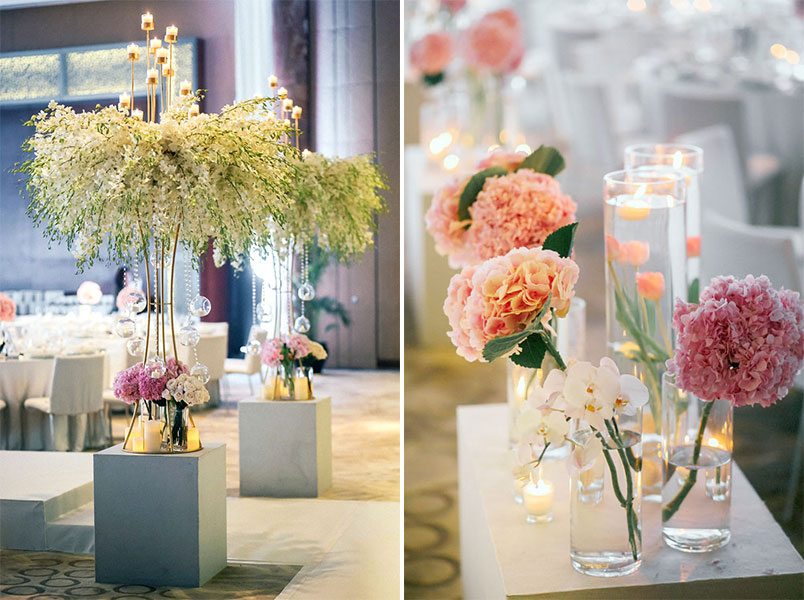 Floral decor along the runway platform.
At the other end of the runway, the bridal table awaits…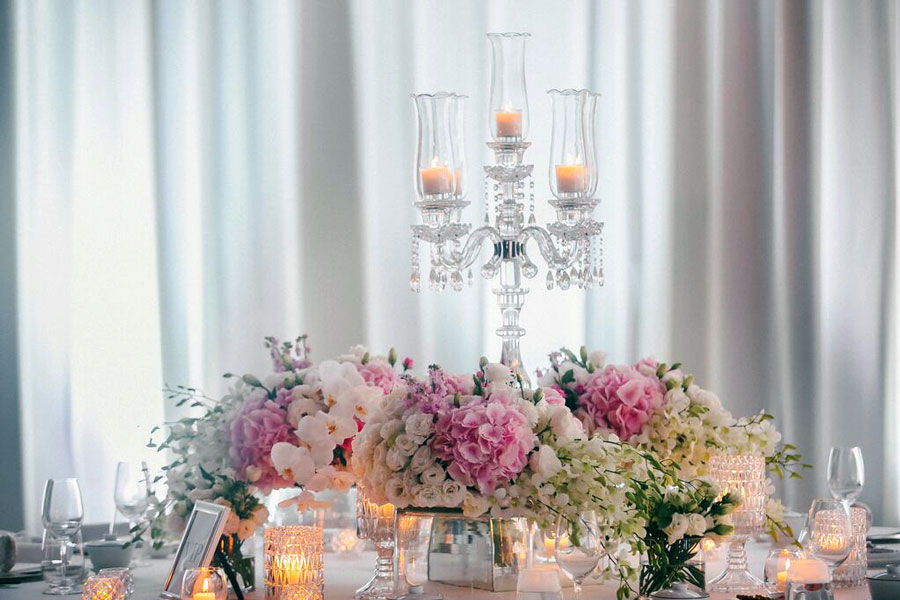 An elegant centrepiece with pleasing textures, layers and shapes.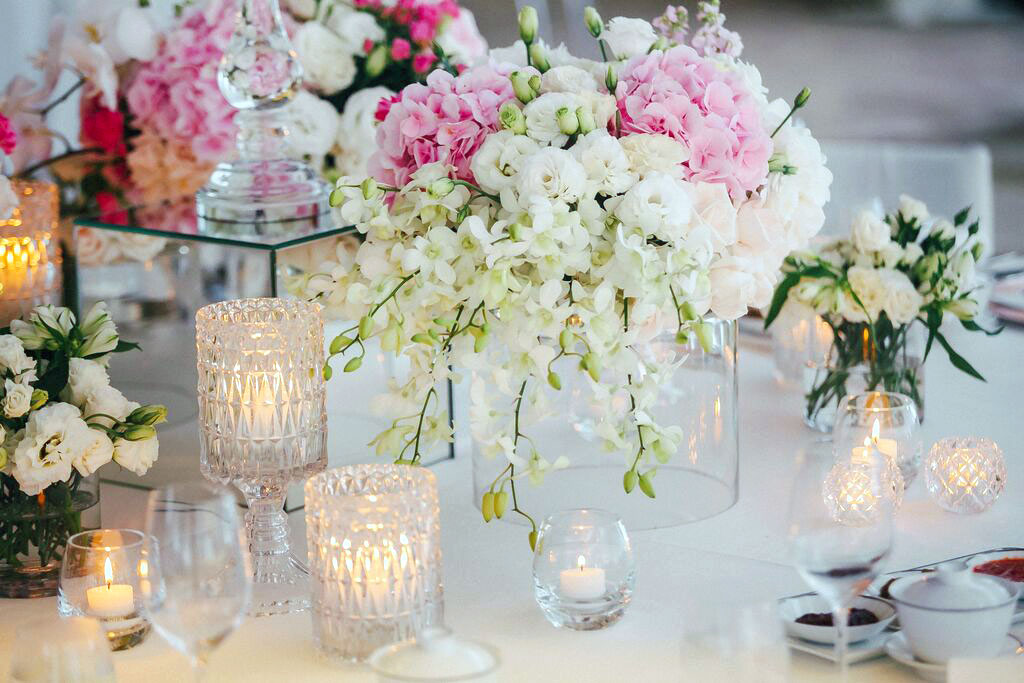 A closer look at the centrepiece made up of smaller arrangements.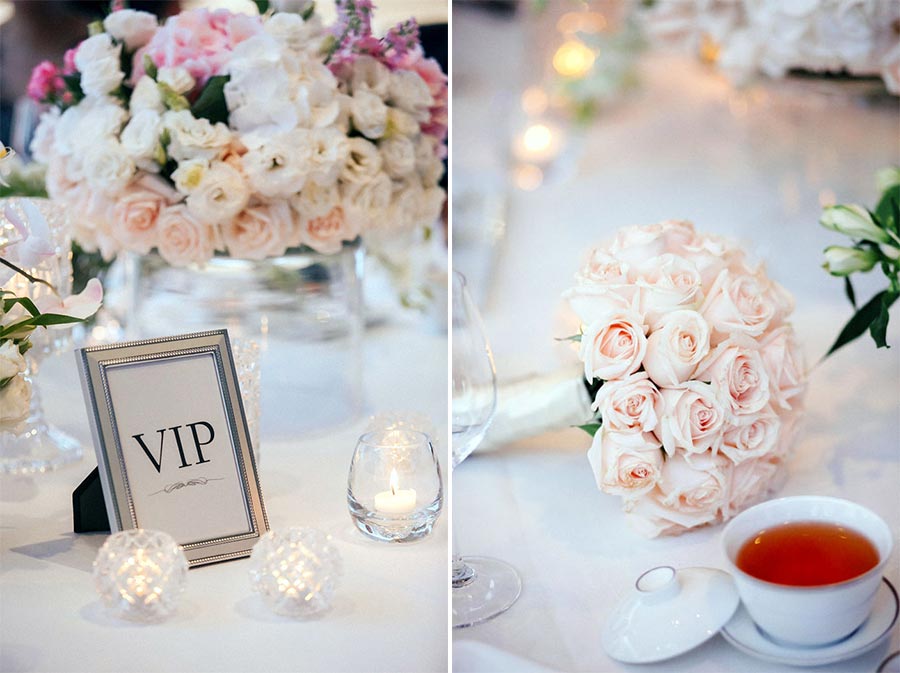 Champagne roses are a gorgeous addition to a white and pastel palette.
The inspiration for Shaun and Vivian's reception is just as unique as their idea for the runway platform. They love the aesthetic of Korean wedding photography, with the soft lighting, flowers, and modern romantic style.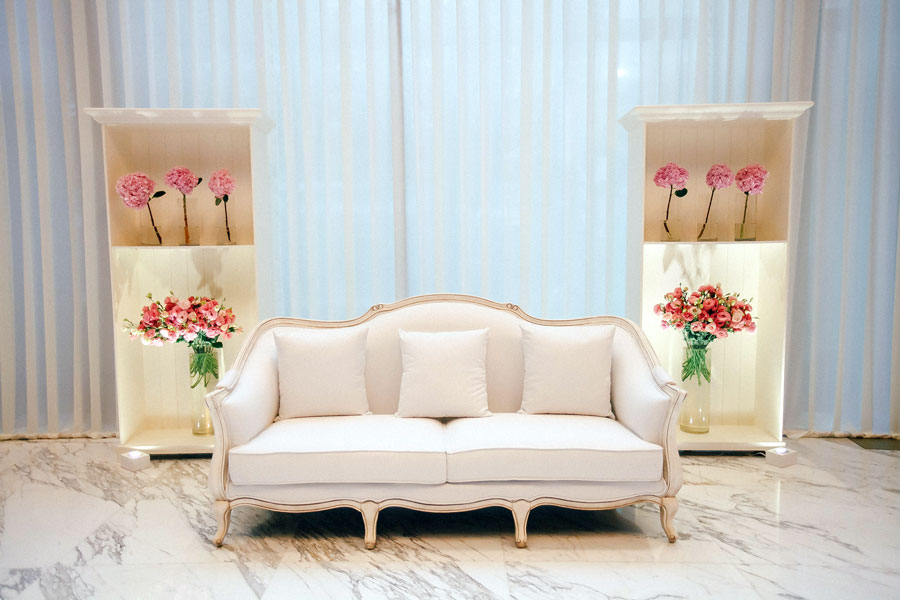 A studio-like set-up for guests to take photos at.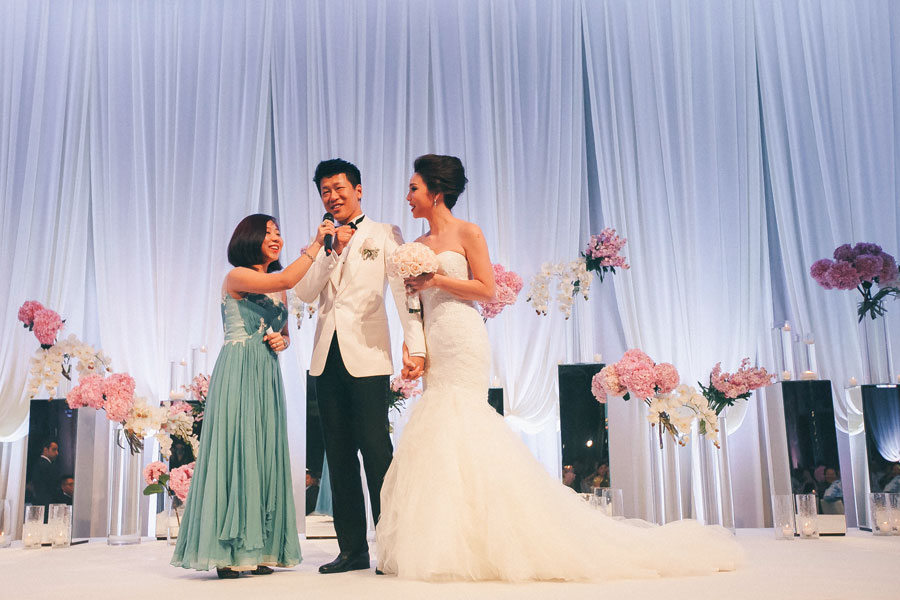 Shaun and Vivian share a light moment on stage.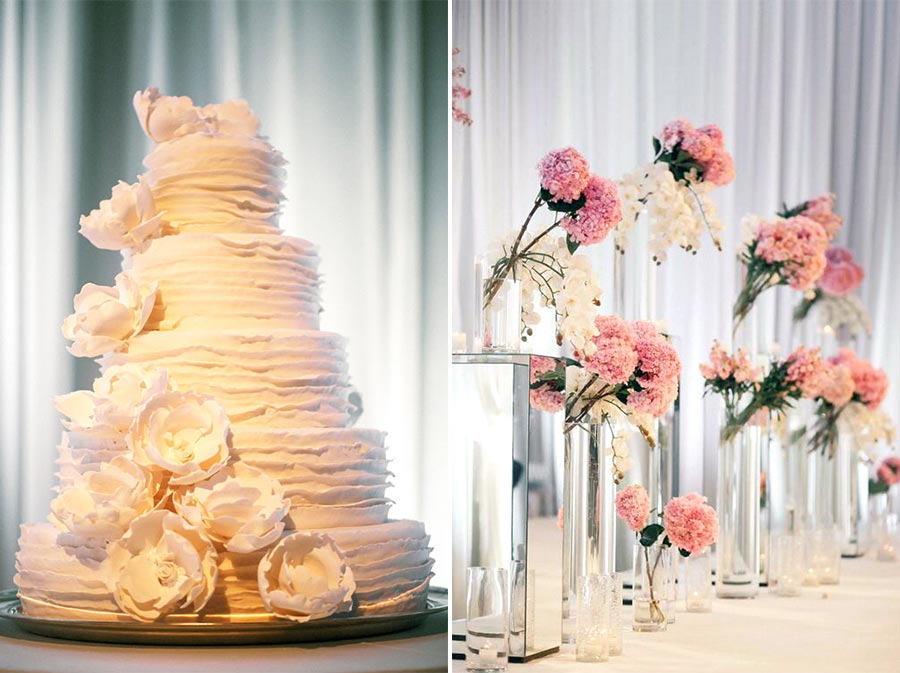 The gorgeous wedding cake with cascading fondant peonies, envisioned by Vivian and Shaun, custom-baked by the chefs at Grand Hyatt.
That's a dress that deserves a runway! Vivian's gown, by Leeren Bridal.
Thank you Shaun and Vivian for entrusting us with your big day and sharing your story!
"We truly enjoyed working with Wishing Tree. Lily is very passionate about her profession and we felt her excitement from day one and right until our big day. Everything turned out perfectly and surpassed our expectations. Wishing Tree gave us a very memorable experience. We highly recommend Wishing Tree to those who can't settle for second best."
– Shaun and Vivian.